Baseball's worst nightmare is back. Does this mean Sox in Four?
The ALDS will head to Boston on Sunday for game three between the Red Sox and Rays. Tampa Bay earned the first win of the ALDS with a dominant 5-0 victory over Boston. However, the Red Sox battled back from a three-run deficit in game two to terrorize Tampa Bay at Tropicana Field, prevailing 14-6.
The Red Sox seemed down for the count in game one and the first inning of game two, but they battled back and evened the series tally. This fight has been apparent throughout the Boston clubhouse in 2021, and it's only intensifying in the postseason. Teams that do not quit are dangerous on any field of battle, and the Red Sox fit this mold.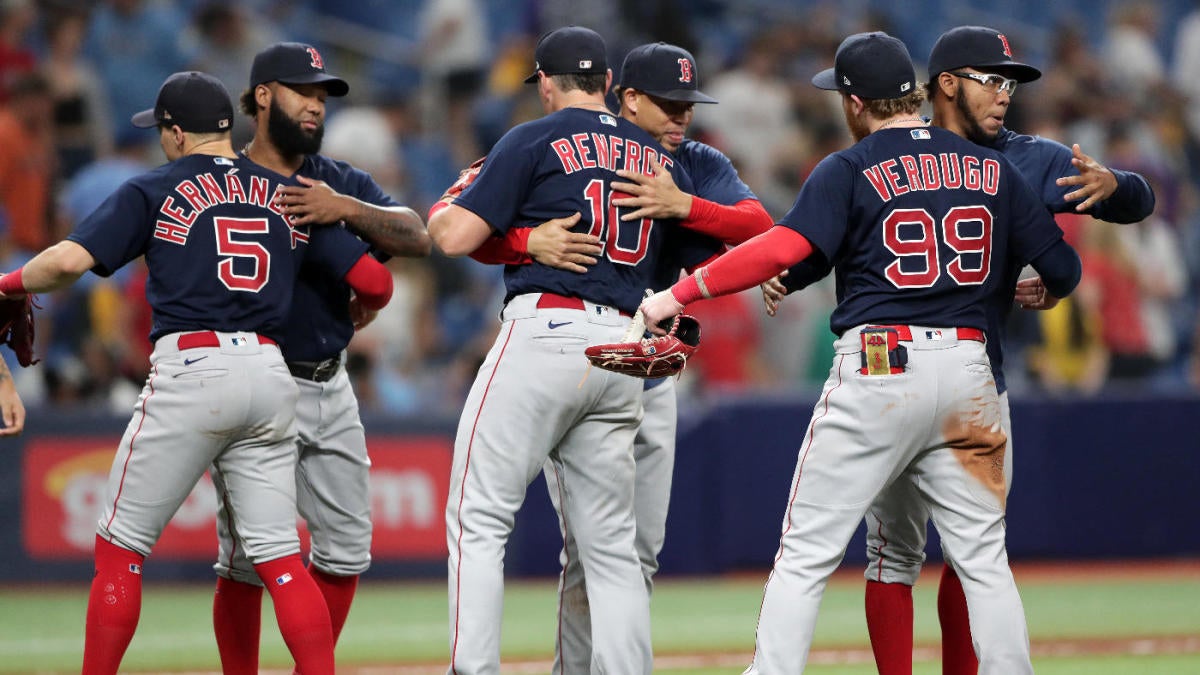 The next two games are at Fenway Park, and Playoff Nate is pitching on Sunday. If Boston wins game three, all bets are off for the remainder of the series. Therefore, I am going to make a statement that may trigger Yankees fans throughout the world.
Don't be surprised if we see the Sox take the ALDS in four games.
Playoff Nate
Nathan Eovaldi will pitch for Boston on Sunday, and he could have the most momentum of any pitcher in baseball. Playoff Nate shut down the Yankees in the Wild Card game in front of the Fenway Faithful after being bombed by New York at the end of September.
Alex Cora went to the bullpen early in the Wild Card game, but this was nothing against the performance of Playoff Nate. Eovaldi went 5.1 innings, allowing one run on four hits with eight strikeouts.
There was never a time during Eovaldi's Wild Card start where it felt like he was losing control. This has been the definition of his playoff career for Boston, with a 1.63 ERA in 27.2 innings of work.
The wing gives the Red Sox an excellent chance to prevail on Sunday. If the team can manufacture a victory, Sox in four will go from a joke to a favored reality around baseball.
Sox in Four? Well First, Game Three
Nathan Eovaldi will pitch against Drew Rasmussen of the Tampa Bay Rays. Rasmussen's workload has been limited, with 76 innings on the hill. Although, the 26-year-old has been fantastic in 2021.
He is 4-1 with a 2.84 ERA and 73 strikeouts on the season. Yet, he will have to pitch to a lineup that did damage in game two against Shane Baz, Michael Wacha, Collin McHugh, and the remainder of the team's staff.
If you believe in momentum, there is no better team to bet on in the division series than the Sox. After racking up 20 hits in game two, Boston will return home with Playoff Nate on the bump. How can you not love playoff baseball?
With that being said, you have been warned.
Sox in Four.