It's unknown when Hunter Renfroe will return to the Red Sox, but it will not be an easy transition back to everyday life after losing his father to a four-year battle with cancer. On Saturday, Renfroe revealed that his father, Todd Renfroe, had passed, and they celebrated his life earlier during the day.
The outfielder was placed on the bereavement list before Thursday's game which made the Red Sox recall Jarren Duran from Triple-A Worcester.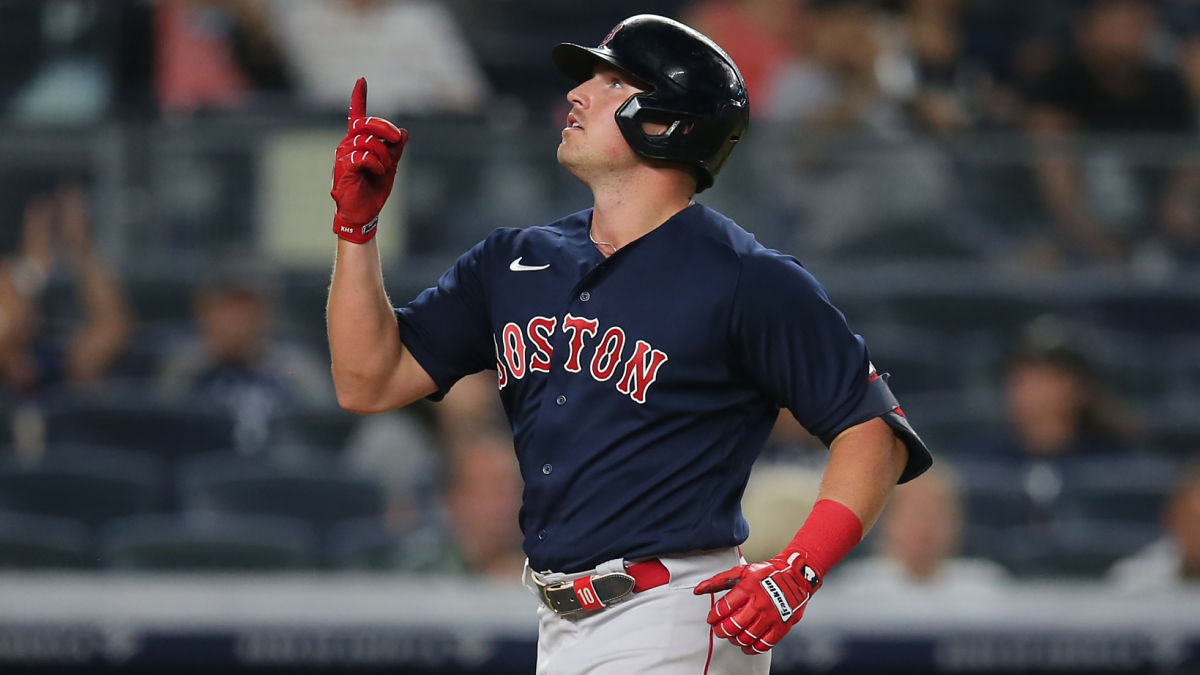 Players who are added to the bereavement list must miss a minimum of three games but no more than seven contests. Sunday marked the fourth game that Renfroe had missed, but he is expected to return to the club in Tampa Bay this week.
Red Sox manager Alex Cora spoke to the media following Sunday's game regarding Renfroe.
"As everybody knows, his dad passed away. I've been in contact with him, but that's where I'll leave it at. I'm not sure when he's coming back. I know [chief baseball officer] Chaim [Bloom] has been in contact with his agent, so he'll probably have more during the day. But you've got to respect his family, respect where they're at, and obviously, we're thinking and praying for them, so I'll leave it at that."
Heartfelt Instagram Post from Hunter Renfroe
It was apparent that Renfroe loved his father following the Instagram post he displayed on Saturday evening. In 2017, he spoke to MLB.com for a story highlighting his relationship with his father.
"Me being an only child, he was always there pitching to me, working with me at the field. It was always fun to be with him, doing all that traveling, being with him the whole time. He's always been my best friend since."
Renfroe Has Done It All for Boston
Hunter Renfroe has been the best addition for the Boston Red Sox in 2021. Renfroe has proved that he can hit for average and power, which has not been in his previous seasons.
Renfroe is slashing .258/.316/.501 with 25 home runs and 77 RBIs. It's not crazy to think Renfroe could join the 30/100 club. The Red Sox have not lost without the outfielder, which is positive, but the team needs the outfielder to win in 2021.
Prayers are out for Hunter Renfroe throughout Titletown.
---
Join our Discord
to leave a question or comment regarding this article. We have sports fans talking betting all day — every day! JOIN THE DISCORD NOW AND QUALIFY FOR PRIZES & BETTING SWAG!
---