The Patriots came off of a hard-fought loss last week, and come into the weekend hungry for a win. Tommy Burch gives the Patriots preview and a rundown on both teams and their rosters.
Patriots Preview – Week 5 vs Lions
After an impressive outing last weekend keeping it close with a Rodgers-led Packers, this banged-up Patriots team manages to sneak their way into week 2. Although there is much doubt following this New England squad, they have the ability to prove many doubters wrong on Sunday.
Even with a much inferior active roster, the Patriots fought their way to a 27-24 overtime loss. Brian Hoyer was ruled out early in the game, and Bailey Zappe took the reigns. Zappe, paired with Rhamondre Stevenson and Damien Harris, brought the squad to the final minutes. With a full week of reps at QB1 and time to adjust to the offense, there is a possibility of this team making a run.
New England Patriots – Team Preview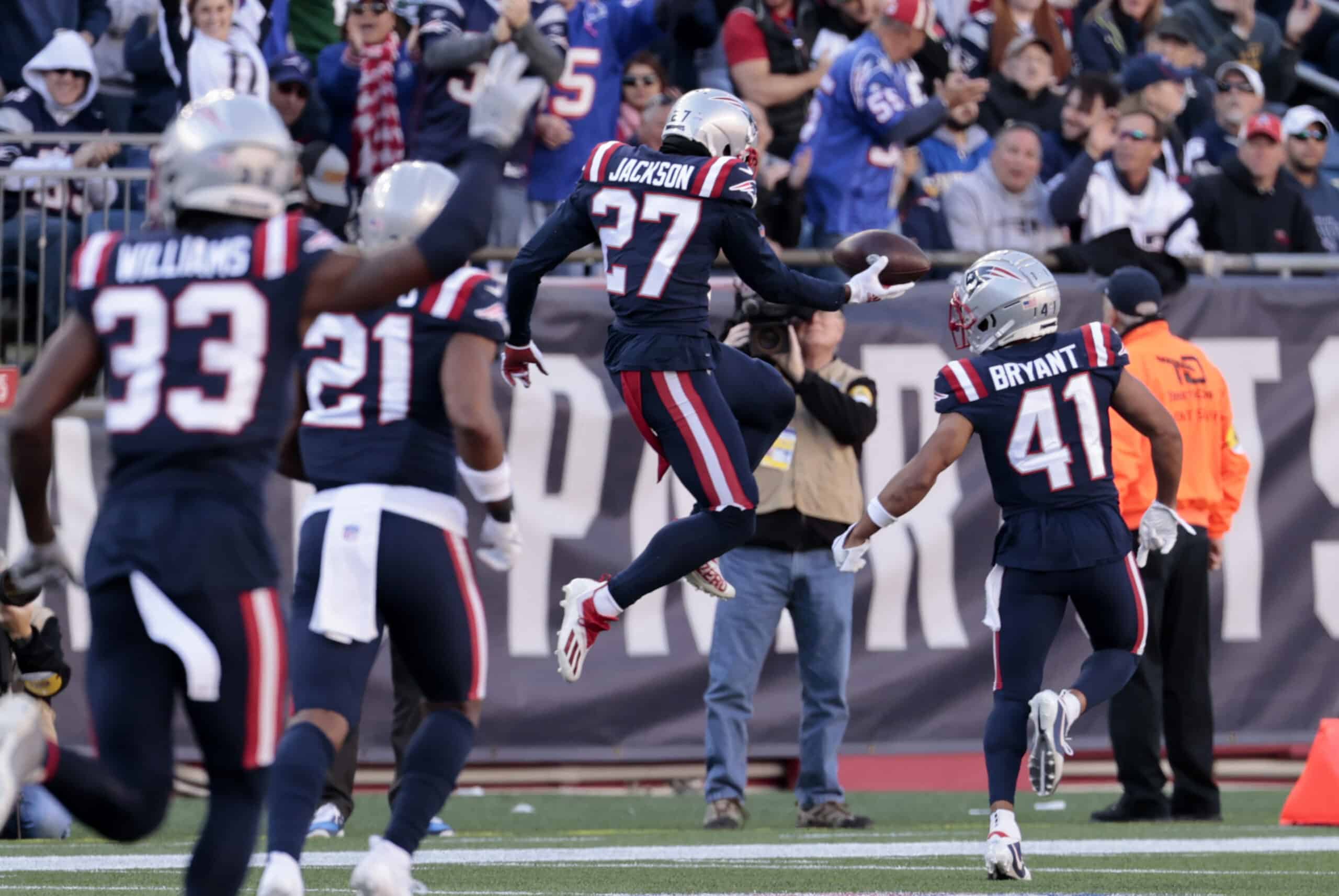 Although both teams are a bit low on healthy talent, as far as impact players, the Patriots got the easier end of it. However, even with the team being slightly less injured, it does take a toll. Lawrence Guy and Jalen Mills did not practice on Friday, making it unlikely that we see them on the field. Jonnu Smith, Kyle Dugger, Raekwon McMillan, Jakobi Meyers, Adrian Phillips, and Isaiah Wynn were all limited on Friday, which puts a good amount of starters in question.
However, the running back room and most offensive linemen are completely healthy, meaning the backbone of the offense will be at full force. With the Lions being the worst defense in the NFL, we may see one of the best running games of the season for both Stevenson and Harris.
Detroit Lions – Team Preview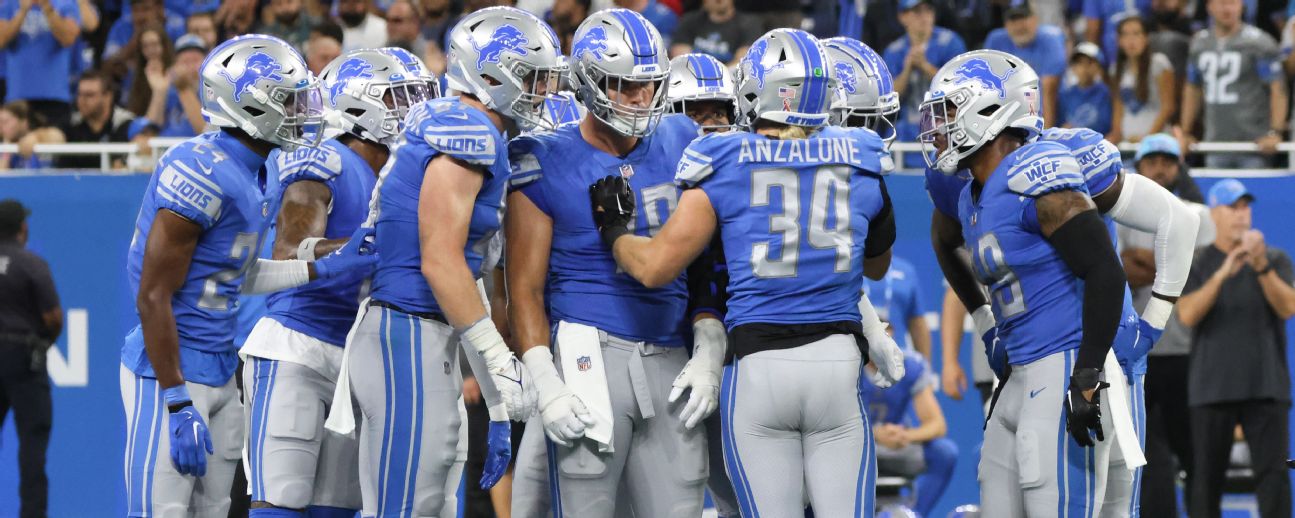 Looking at the injury report for Detroit makes New England look like the healthiest team in the league. The biggest hits are that D'Andre Swift and D.J. Chark are both out for the game, two of their top 5 most productive offensive players. This paired with Josh Reynolds and Amon-Ra St. Brown both being questionable after missing practices this week shows how shallow the offense looks.
Even without those players, Jared Goff still competed at an incredibly high level against Seattle. His 378 yards and 4 touchdowns were very impressive, especially given that his two top receiving options were out for the game. He even found a way to get Hockenson involved after a disappointing start to the season, giving him 179 yards and 2 touchdowns. Hockenson had not caught for more than 40 yards up to this point, and the game rocketed him to No. 2 in tight end receiving yards.
The piece that scares me the most for Detroit is the defensive line. Both Charles Harris and John Cominsky are ruled out, and they are major rotational pieces in the Lions' defense. Both of them are defensive ends, meaning the outside run game is almost unavoidable.
---
Join our Discord
to leave a question or comment regarding this article. We have sports fans talking betting all day — every day! JOIN THE DISCORD NOW AND QUALIFY FOR PRIZES & BETTING SWAG!
---