I have not heard much talk about Shohei Ohtani, Mike Trout, or Fernando Tatis Jr. lately. This makes sense because the Angels and Padres have been vacationing since the beginning of October.
I mention Ohtani, Trout, and Tatis Jr. because these three players are all in the "face of baseball" discussion. Although, it's hard to headline the game without making a postseason appearance. To be the face of the game, a player must perform in October, and this is exactly what Kike Hernandez is doing in 2021.
The Red Sox dominance in October has been a team effort, but Hernandez is leading the charge for the club with his remarkable numbers. It may only last for a month or less if the Red Sox are sent home in the ALCS, but Kike Hernandez's record postseason will forever make him the face of October baseball.
Kike Hernandez's Astronomical Numbers
Hernandez has been the best player throughout the playoffs, propelling the Red Sox to the ALCS. This Boston club was expected to be a third-place team in the AL East without a playoff chance heading into the year.
Thanks to Hernandez and the superior offensive attack in October, Boston looks like a real threat to contend in the Fall Classic. In his past five games, Hernandez is 15 for 25 with four doubles and five homers, making him the only player to have 15 knocks over this span in October.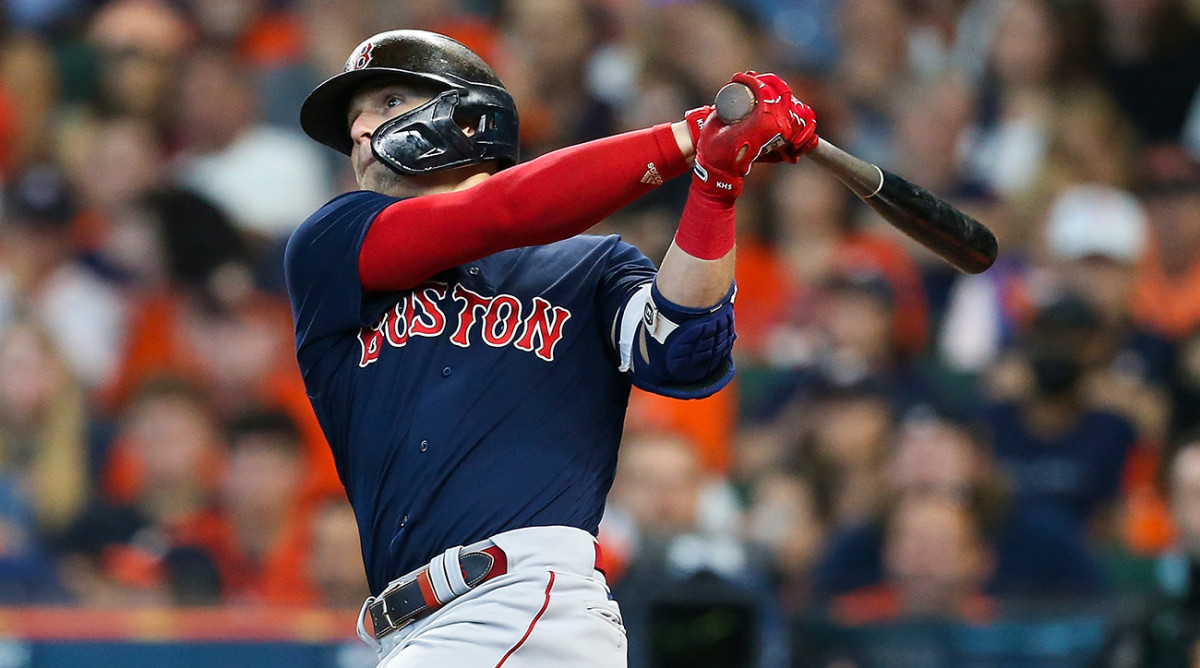 This equates to a .600 batting average and a 1.360 slugging percentage. Hernandez has protection in the lineup batting in front of Rafael Devers, who has three bombs and 10 RBIs over the past five games.
Hernandez has performed in the postseason with the Dodgers in previous years, but this is his first time in a headlining role outside the City of Stars. However, his three-homer playoff game in 2017 against the Cubs with Los Angeles possibly showed that the spotlight has never been too big. This mindset has helped him become the new face of October baseball.
Signs of David Ortiz
David Ortiz is Mr. October in Boston, but Hernandez is performing better in this recent stretch than Big Papi. His five homers in five postseason games have tied Ortiz's franchise record set in 2004 and 2013.
Hernandez is in great company with Ortiz, but one thing he is doing in addition to providing an offensive spark is playing exceptional defense. The big catch and throw from the outfield have been a regularity throughout the seven postseason games in 2021.
Alex Cora said it best.
"Kike is Fuego."
If Kike can stay Fuego, the Red Sox might be representing the American League in the Fall Classic.
---
Join our Discord
to leave a question or comment regarding this article. We have sports fans talking betting all day — every day! JOIN THE DISCORD NOW AND QUALIFY FOR PRIZES & BETTING SWAG!
---