I imagine the title of this article is triggering Yankees' fans, but this was not my intention. I know New York is coming to Boston for the American League Wild Card game on Tuesday night, and Gerrit Cole will pitch, but the title was based on the facts.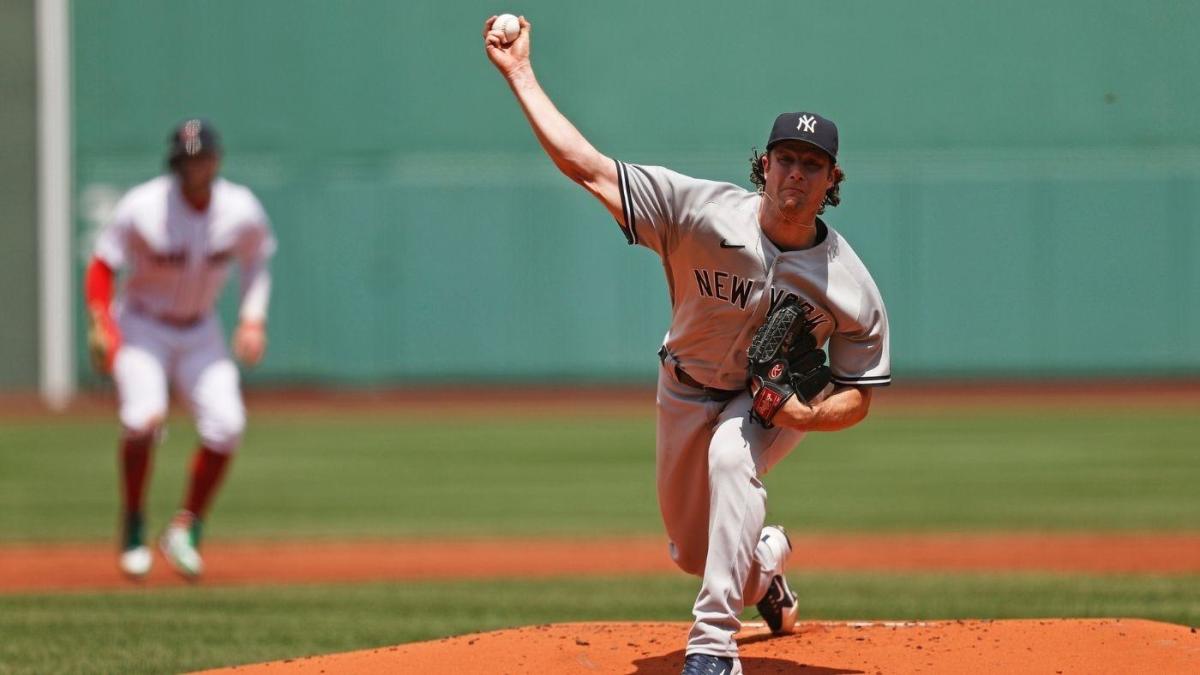 The Boston Red Sox have no reason to fear Cole. He has not been an ace since the spider tack rules were implemented by Rob Manfred, and I do not think he will suddenly find his groove at Fenway Park.
Early Season Gerrit Cole
If the Wild Card occurred in April or May, I would be scared to see Cole take the mound at Fenway Park. The pitcher had a 1.43 and 2.18 ERA in these months, respectively, with a 6-2 record.
Cole was virtually unhittable in these 70 innings, totaling 97 strikeouts. Once June arrived, Cole began the dog days of summer for his 2021 statistics. In June and July, he was 4-4 with an ERA just south of 5.0 and drastically low strikeouts numbers.
After a tremendous rebound in August, Cole fell apart in September and his stats in the past 30 days are horrendous. The 'ace' has a 6.15 ERA in this span in 26.1 innings. He has allowed 33 hits, and his opponent batting average is .311.
Momentum is not on Cole's side, and in a one-game playoff, this is critical for success. The team does not have a lot of energy after dropping two of three games to the Rays. New York is down, and Cole may not be the best option based on the numbers.
I am not trying to poke fun at the savages, but baseball is analytically driven, and Cole has not delivered in the second half.
Gerrit Cole Against the Red Sox
Cole against the Boston Red Sox is a matchup that you want to see in Titletown. He is 2-2 on the season with a 4.91 ERA. Over 22 innings, the pitcher has allowed 24 hits and 13 runs.
Boston is averaging .279 off the ace in 2021, and their numbers are even better at Fenway Park.
Gerrit Cole at Fenway Park
The April, May, and June Red Sox clinched the AL Wild Card. When the numbers are examined, claiming home-field was critical for the team when facing Cole.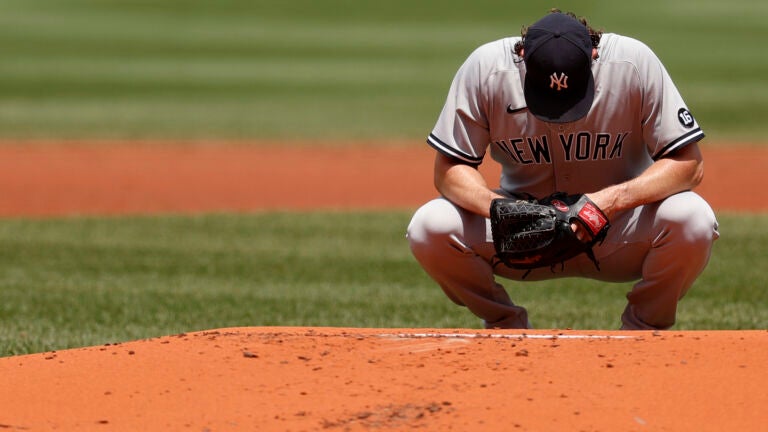 Cole made three of his four starts against Boston at Fenway in 2021. He is 1-2 with a 6.19 ERA, and he only lasted 16 innings. In 16 frames, he allowed 19 hits and 12 runs with five bombs and seven walks.
At Fenway, the Red Sox are batting a whopping .302 off the pitcher. Boston can hit Cole, and if you think this is not the case (Yankees' fans), I feel bad.
I am not saying the Red Sox are going to win. However, I am saying that Cole gives Boston a great chance to advance to the ALDS. Do not get caught up in the name "Gerrit Cole" because his ace status has been nonexistent as of late.
The ALWC is scheduled for 8:08 PM ET on Tuesday night.
---
Join our Discord
to leave a question or comment regarding this article. We have sports fans talking betting all day — every day! JOIN THE DISCORD NOW AND QUALIFY FOR PRIZES & BETTING SWAG!
---