The ALCS is scheduled to begin on Friday evening in Houston, and Chris Sale will start the Boston Red Sox. Alex Cora named him the starter on Thursday night, which was a surprising decision considering Nathan Eovaldi has been the hottest pitcher for the Red Sox in the postseason.
Playoff Nate has given the Red Sox multiple big starts in his two postseason runs. According to numerous media outlets, he was the probable starter, but Cora diverted from the mean and selected Sale.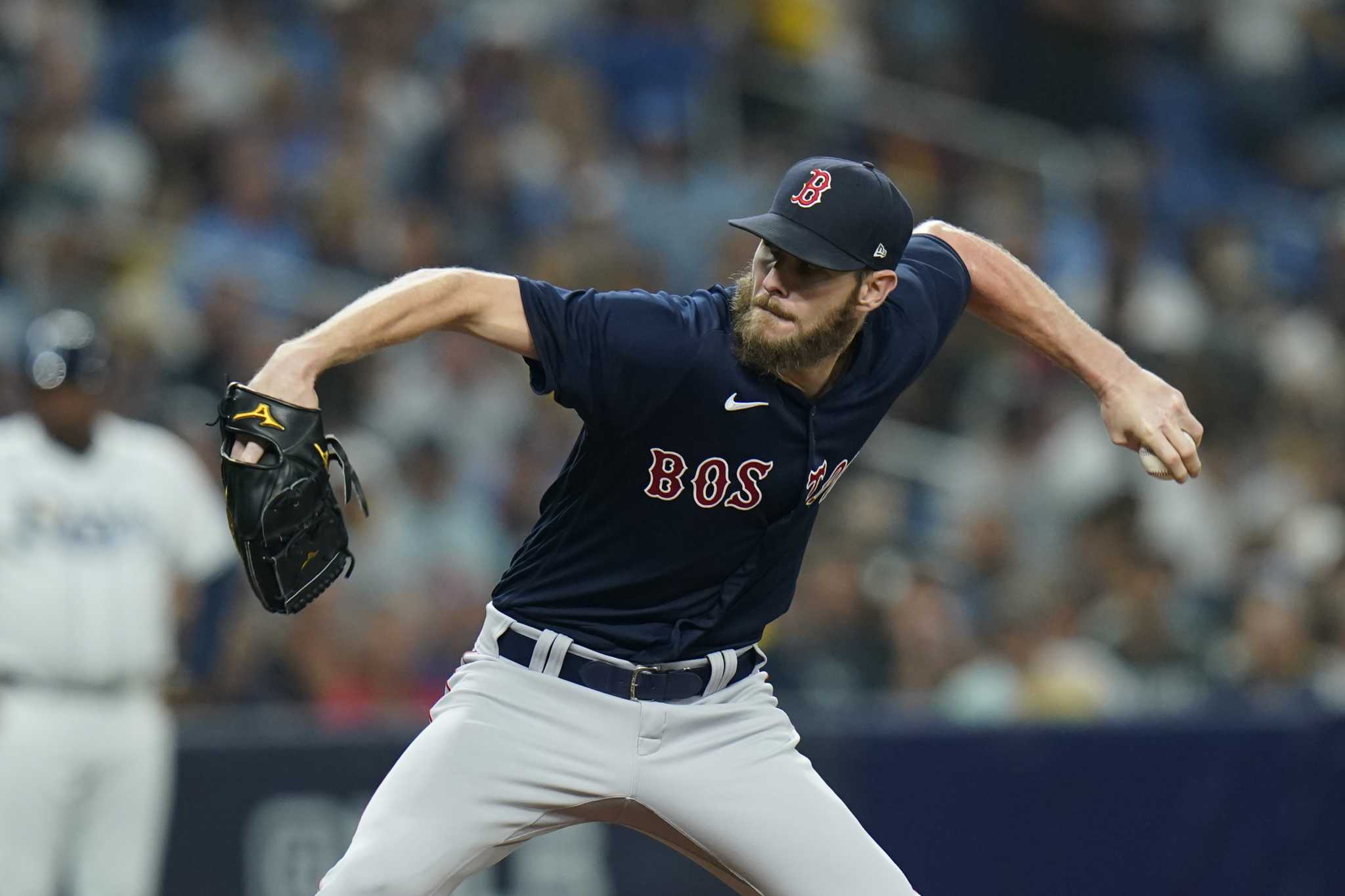 Sale has not been good for Boston down the stretch of the season, and there were rumors Cora was going to move him to the bullpen. This could not have been further from the truth as he will take the ball in game one.
Eovaldi has been sensational, but Cora made the right decision giving Sale the ball in game one.
Chris Sale Needs to Pitch
Chris Sale's last outing was horrendous, but it did not cost the Red Sox a victory. In game two of the ALDS against the Rays, the ace took the hill but only lasted one inning where he allowed five earned runs.
Sale has not been dominant since September 17 against the Baltimore Orioles, and when Boston has needed a strong outing, he has done nothing but disappoint. In the final game of the regular season, the Red Sox needed a victory to prevent a tiebreaker to go to the American League Wild Card.
Sale only lasted 2.1 frames and gave up two runs on four hits with three walks. Cora went to the bullpen after Sale walked a runner with the bases loaded on four straight balls.
In the ALCS, these starts do not matter because Chris Sale needed to receive the ball in game one. He has only thrown 3.1 innings in October, and he is the leader of the team, despite missing most of the season recovering from Tommy John.
Sale may have struggled in recent starts, but he is still "Chris Sale," as Alex Cora attested to in his pregame press conference.
"Chris is starting game one. He is a big part of what we're trying to accomplish. It's Chris Sale, you know."
I expect Sale to come out on fire in game one of the ALCS. He will have to battle a strong Astros lineup that is averaging 7.8 runs per game. If Boston can win game one, they are set up well for the remainder of the series.
Lance McCullers Jr. was dropped from Houston's ALCS roster because of forearm tightness. This is a tremendous help for Boston, as McCullers has been very efficient in generating outs for the Astros in October.
Sale has a tall task ahead of him on Friday, but he seemed ready when asked about the opportunity.
"This is what we're all here for. We know what we are up against. For the entire year, people have tried to tell us who we are, and up until this point, we have done nothing but prove those people wrong. Because of the work, because of the drive, because of our mentality. All those things combined make for something special, and that's why we're here. "
First pitch in game one of the ALCS is slated for 8:07 PM ET from Minute Maid Park in Houston.
---
Join our Discord
to leave a question or comment regarding this article. We have sports fans talking betting all day — every day! JOIN THE DISCORD NOW AND QUALIFY FOR PRIZES & BETTING SWAG!
---