The Boston Celtics are 'somewhat' back on track after their 92-79 victory over the Orlando Magic. Boston was expected to win this game, and they met this belief. Although, besides the victory, there were not a lot of positives on the night.
The win did come in the wake of Marcus Smart's comments claiming Jayson Tatum and Jaylen Brown need to pass the ball. The fact that the big three melded for one game is noteworthy, but will they be able to do it against good basketball teams?
Boston had a players-only meeting in Orlando before the Magic game, and the rumor is that the air is clear in the locker room. Although, this is very hard to believe following the team's lackluster performance against the Magic.
Boston will face Miami on Thursday and Dallas on Saturday before heading back to TD Garden to play Toronto, Milwaukee, and Cleveland. If the Celtics do not come together, things are going to become very ugly in Titletown.
Jaylen Brown Addresses Marcus Smart Publicly
Smart's comments were driven by the Celtics' embarrassing loss against the Bulls in Boston. Brown and Tatum chose to stay away from the podium after the remarks, sparking more reasons for the media to craft a 'problem' for the team.
Brown claimed the team did not need the comments, but things are fine in the locker room.
"Obviously, in the midst of trying to win games, you know, it's something that we probably didn't need. But we all communicate and talk to each other, so we're all trying to find ways to win. And I'm open to any and everything when guys bring it to me, coaching staff. So I'm always watching film, trying to better myself and be a better basketball player and find ways to make my teammates better."
Smart needs to realize this is not his team, even though his comments are accurate. He is one of the grittiest players in the NBA, and he deserves respect, but the future in Boston belongs to Tatum and Brown.
He continued by saying, "Team meeting, you know, just an opportunity to talk as a group, get some communication going and move forward. At the end of the day, we've been playing basketball together for a long time, all of us, especially our core group, so when it comes down to it, it's all about trying to find ways to win. And that's what most of the conversation was about."
Valid, but Unnecessary Comments
Smart's comments were not inaccurate. Tatum and Brown do not frequently pass the basketball. In the Magic game, Tatum only had three assists, and there were plenty of opportunities for him to find his teammates for scoring opportunities.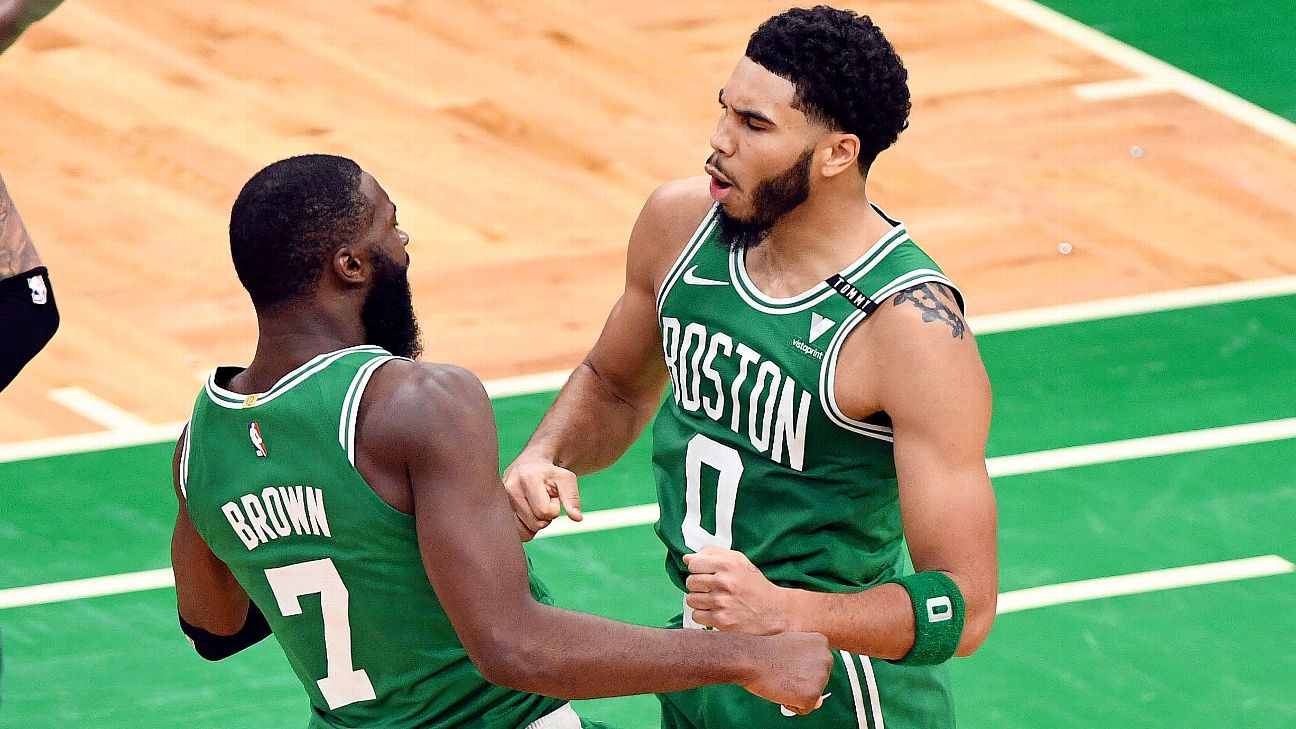 They need to start actively involving teammates to prevent offensive stagnation. One players-only meeting will not suddenly change their style of play, but Boston fans are hopeful the team can come together.
Celtics center Al Horford is not worried, and it appears the entire team has this attitude.
He said, "We're going to be fine. It's a long season. Our guys are competitive, we want to win, and we're taking steps to be better."
The next stretch of games will determine if there is any tension remaining in Boston's locker room. Losing creates tension, so the Celtics need to show up in the next couple of weeks to create chemistry under new head coach Ime Udoka.
---
Join our Discord
to leave a question or comment regarding this article. We have sports fans talking betting all day — every day! JOIN THE DISCORD NOW AND QUALIFY FOR PRIZES & BETTING SWAG!
---