The Boston Celtics are always among the most talked about teams in the NBA. This is true whether or not they have been winning much. That is the result of having so many successful decades of history in your franchise's history. And coming off a .500 year in 2020-21, they are looking for a big bounce back.
And while everybody wants to (rightfully) talk about the Jay's, this article will be about their point guards and what they can each bring to the table. The depth chart will be hard to predict, especially considering that Ime Udoka is a first-time head coach, and his rotations will be a mystery.
There are four guys vying for PG minutes on the team, so let's get to it and break down where they all may fit.
Kris Dunn
As part of a three-team deal with Atlanta and Sacramento, the Celtics acquired Kris Dunn. He had a standout career at Providence and a very underwhelming rookie year in Minnesota. He spent three very solid years with the Bulls after, playing lockdown D and creating havoc.
He was limited to just four games for the Hawks a season ago, so he comes in pretty rested and also healthy. Minutes will be hard to come by for Dunn, but he brings an elite defensive presence and impressive passing ability to the table. His long wingspan allows him to always get into the passing lanes and make life hard for the opposition.
His lack of a shot is not as much of a hindrance as it has been made out as. He might see a few minutes out of the gate due to his stopper status. But a large role is not something I expect him to be able to carve out.
Payton Pritchard
Out of Oregon, Payton Pritchard looked good as soon as he got to Boston. He averaged eight points and two assists. He made an impressive 41% of his triples and showed some great flashes. He was technically a shooting guard per basketball reference, as he played next to either Marcus Smart or Kemba Walker often.
But the man is a talented shooter who did just drop 91 points in a Pro AM game and is looking as good as ever. He played four years in college, so he's already broaching 24. His path to consistent minutes lie within his shooting ability and consistency in all facets. He is likely PG3 for opening night.
Dennis Schroder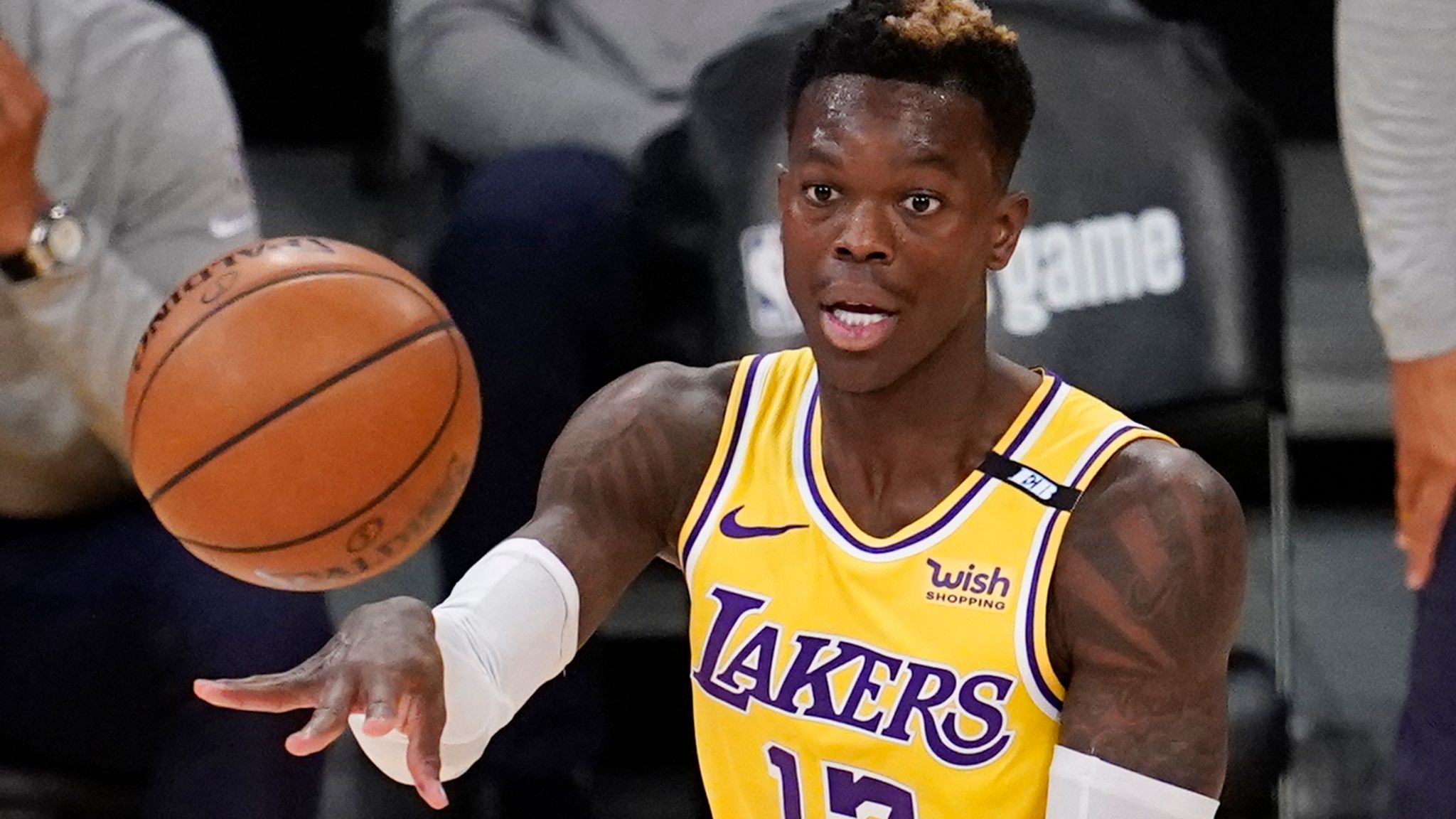 Just like he was during the OKC days, Dennis Schroder is projected to be a backup for the C's. He signed a 1-year, $5.9 million deal last week, a lot less than the $84 million the Lakers had reportedly offered during the season. He brings a lot to the table but is a liability in a number of areas.
For a point guard, his facilitating ability of often lacking. The jump shot is constantly clanking off the rim, and he looks disinterested at times. His LA year was one to forget, and even so, he ended up with decent statistics. He did average a sold 5.8 assists a game a season ago, though.
The end-all, be-all with him is that he is very inconsistent. And when he is bad, he is the worst guy on the floor. Schroder should have a guaranteed rotation spot all year, but he will need to play at a high level to earn the big ones.
Marcus Smart
The starter! On opening day? Marcus Smart only came off the bench three times a year ago. He has started as many times as he has come off the bench during his seven-year career, making him a guy who can thrive in any kind of role he is assigned. And after signing a 4-year $77 million extension, he'll be rocking Celtic green for a long time to come.
Smart averaged career-highs in points (13.1), assists (5.7), and minutes per game (32.9) during the 2020-21 campaign. And that's a great sign of things to come. He proved himself whenever he was out there, though he shot just 33% on six three-ball attempts per. He is still extremely poor at maintaining a shooting rhythm over a prolonged period.
Here's the thing, though. He is the best playmaker of all the other point guards that the team has. That's why he will be getting the first crack at the role. He will probably share the backcourt with Josh Richardson, who actually entered the league as a PG. Defensively, they will dictate the tempo. And offensively, they will do some nice facilitating.
36-year-old Al Horford is back in town and will also run the offense in half-court sets. But Smart will be the leader. He'll ensure Tatum and Brown get their touches. And he's the right guy for the job.
---
Join our Discord
to leave a question or comment regarding this article. We have sports fans talking betting all day — every day! JOIN THE DISCORD NOW AND QUALIFY FOR PRIZES & BETTING SWAG!
---